Introduction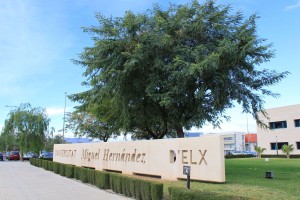 The University Ombudsman is a figure established by the fourteenth supplementary provision of Organic Law 6/2001 on Universities (21 December; most recently modified on 12 September 2015) to ensure the rights and freedoms of professors, students, and administrative and service personnel with respect to the activities of University governing bodies and service departments.
Activities undertaken by the Ombudsman, which aim to improve the quality of all aspects of the University, are not subject to imperative mandate from any university authority and are governed by the principles of independence and autonomy.
The role of the University Ombudsman is regulated by Title VII (Articles 131–133), under the Miguel Hernández University of Elche's University Statutes (Decree 208/2004 by the Council of the Valencian Generalitat on 8 October; most recently modified on 13 November 2012).
On 9 July 2008, the Governing Council of the Miguel Hernández University of Elche approved the Regulations of the Office of the University Ombudsman.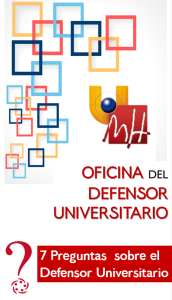 7 Questions about the University Ombudsman of UMH
For the purposes of this webpage, the use of masculine pronouns is understood to encompass both men and women.